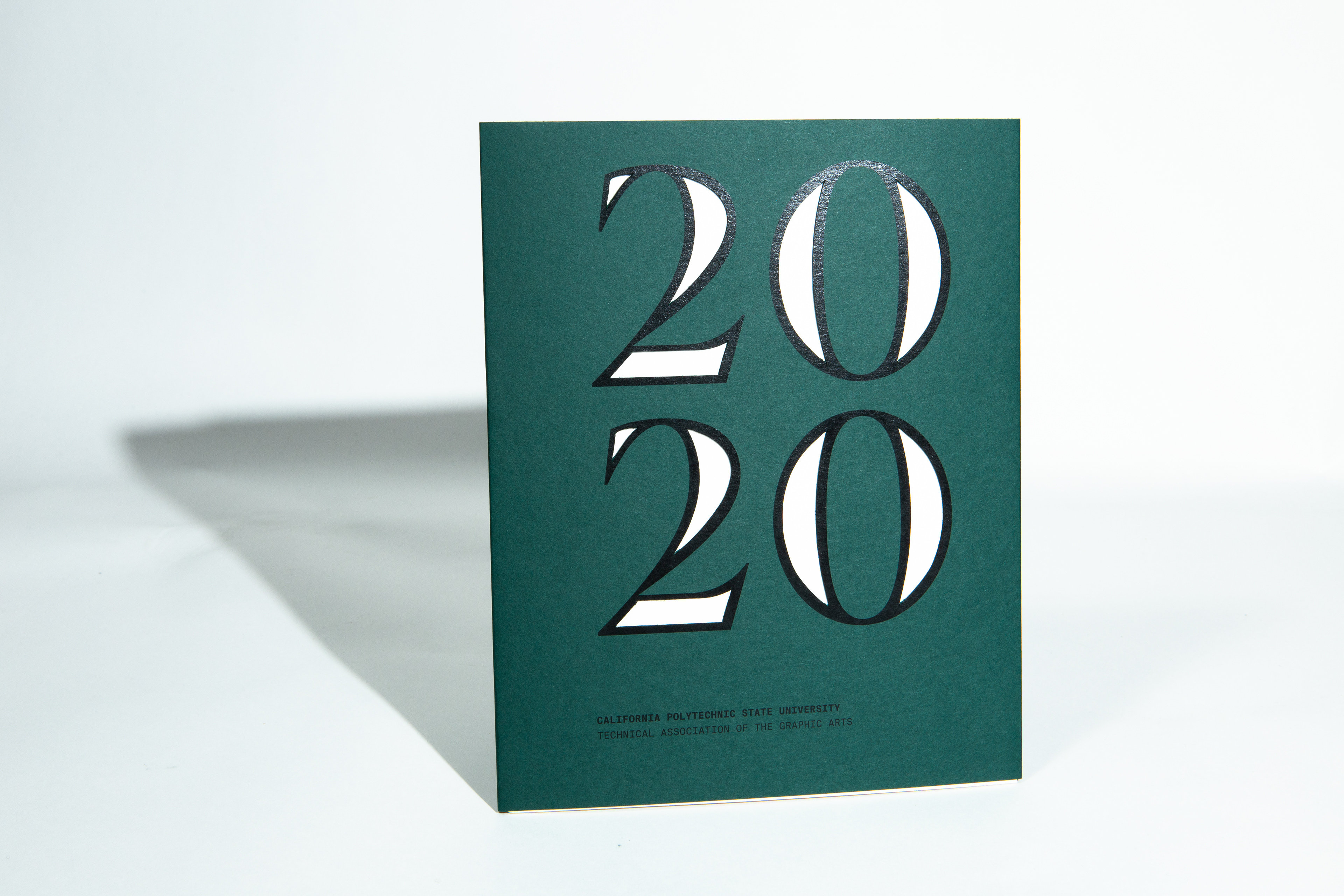 This year our theme is Reaching New Heights. Cal Poly's beautiful campus is located between nine mountains known as the "Nine Sisters." The team took inspiration from the surroundings and where we came from in the creation of this journal. Reaching New Heights is about not only meeting the requirements and industry standards, but creating our own path to exceed expectations. This desire to step up has lead our digital team to not only create a website, but also implement Augmented Reality effects within the journal. With our physical journal, the goal was to elevate the idea of a technical journal, and make it fun, interesting, and beautiful to read with a clean and inviting magazine-inspired layout.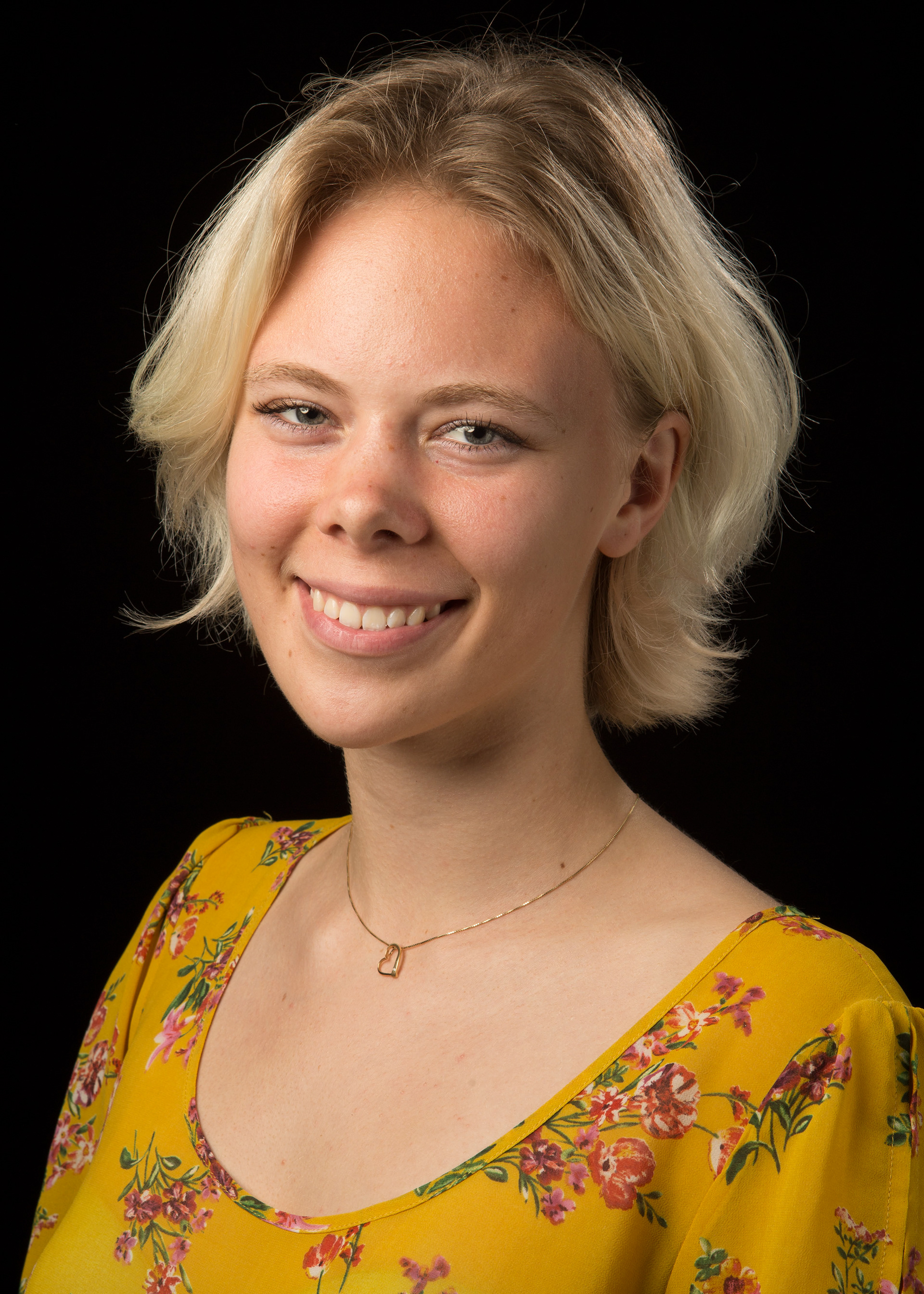 Linnea is a student of Graphic Communication at Cal Poly with a concentration in Graphics for Packaging and a minor in Packaging. Over the past year she has taken part in the Phoenix Challenge Competition and completed a research project on color communication technologies after receiving the Rossini Research Scholarship in May 2018. She started as an intern at Apple's Packaging Graphics division in January 2020.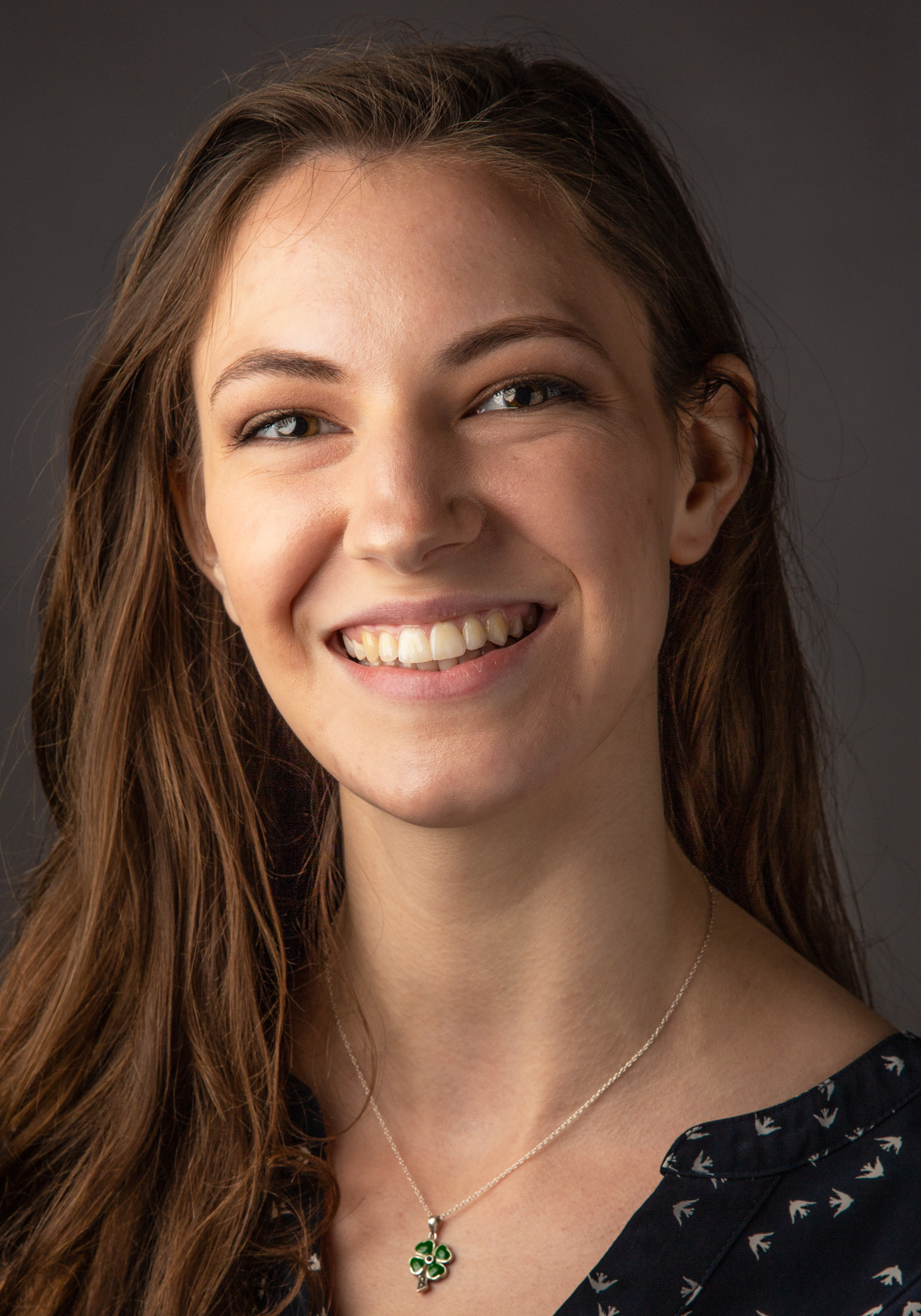 The Influence of Varying Anilox Roll and Tint Sleeve on Soft Touch Coatings and Consumer Preference for Results 
Emily Anderson graduated from Cal Poly summa cum laude with a Bachelor of Science in Graphic Communication, concentration in Graphics for Packaging, and minors in Packaging and Integrated Marketing Communications. While at Cal Poly, Emily worked on Cal Poly's 2018-19 Phoenix Challenge team as the Research and Concept lead. She moved to Minneapolis, Minnesota to pursue a career at SGS, where she works. There she now works as an on-site account manager, supporting marketing production operations from Target's corporate offices within the Beauty team of their In-Store Marketing department.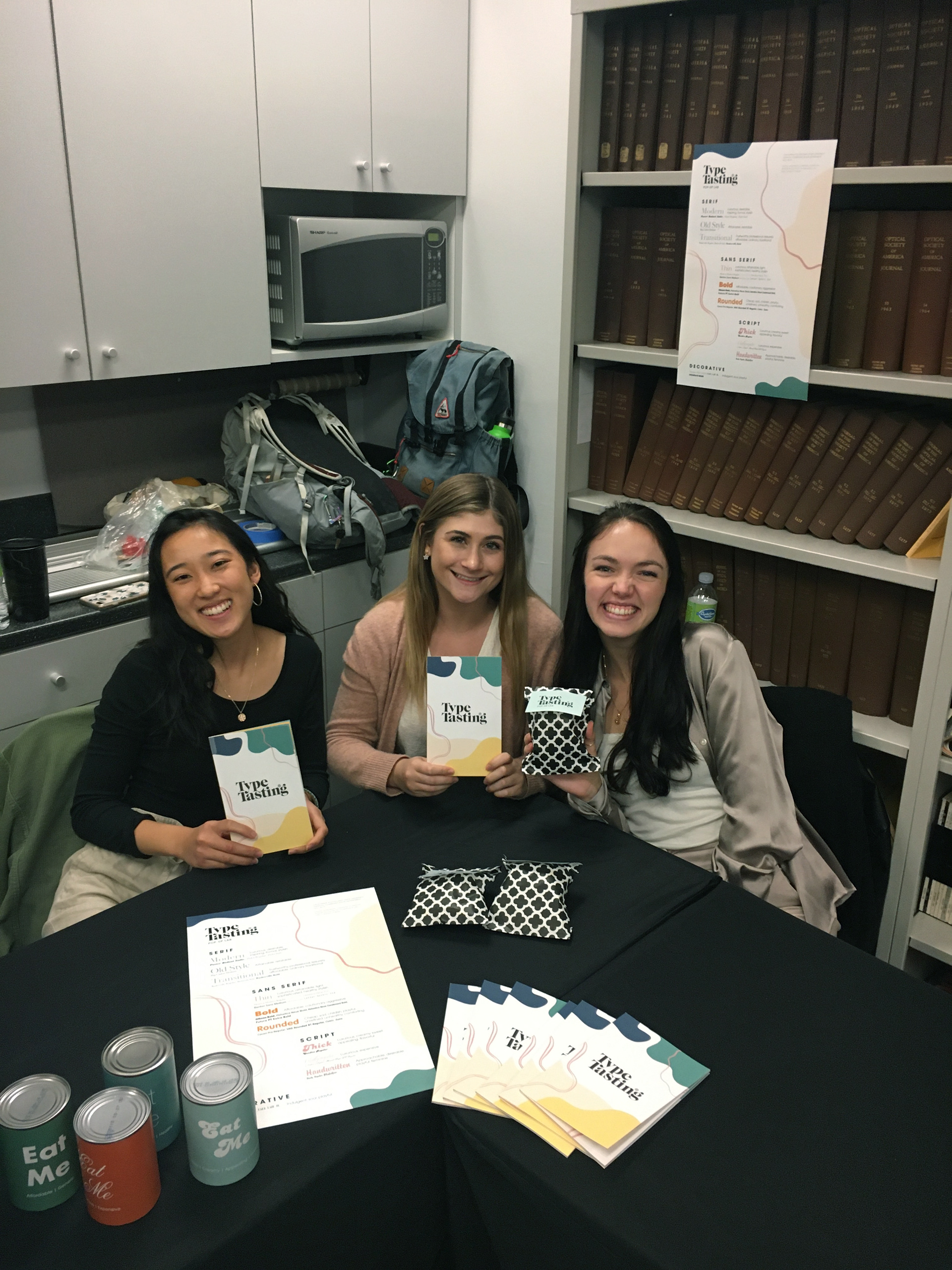 MADISON GUTTROFF, DOMINIQUE LAU, AND CASSIDY TOWNE
The Type Tasting research was conducted by Madison Guttroff, Dominique Lau, and Cassidy Towne. Madison Guttroff is a graduating senior from San Diego. She will be receiving her Bachelor of Science in Graphic Communication with a concentration in Design Reproduction Technology. Dominique Lau is a fourth year Graphic Communication major with a concentration in Design Reproduction Technology and a packaging minor. Lau is from Los Altos, California and shares an appreciation for typography and branding. Cassidy Towne moved to SLO from Vancouver, Washington. She is currently fourth year with a concentration in Design Reproduction Technology and graduates in March 2020.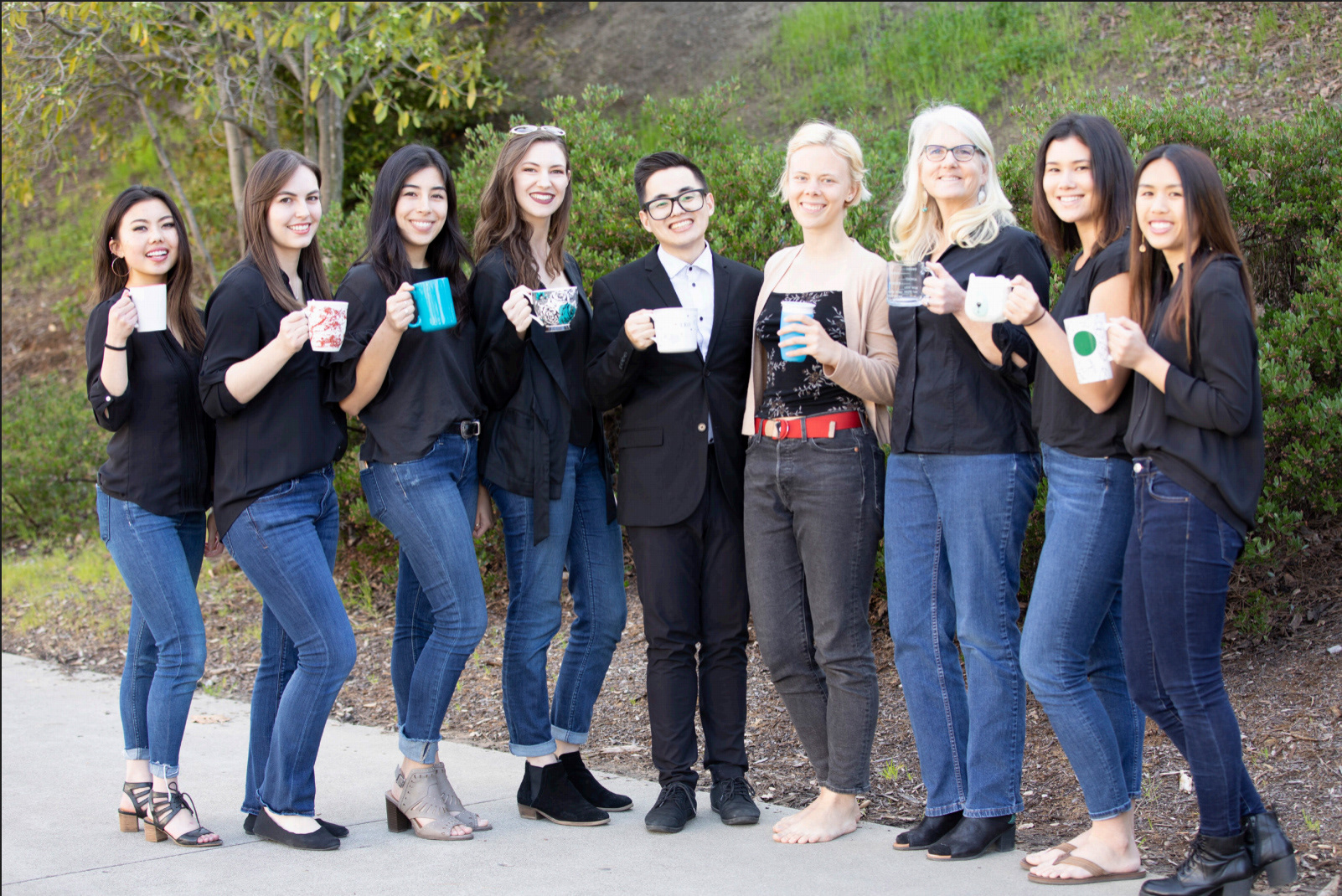 This year's Phoenix Challenge team consisted of Cal Poly Students, in order from left to right, Brienne Hong (Concept and Research), Caitlyn Royston-Murphy (Shadow), Cecilia Voigt (Co-team Lead), Emily Anderson (Concept and Research), Alan Nguyen (Co-team Lead), Linnea Landgren (Shadow), Professor Colleen Twomey, Amy Burke (Design), and Carly Lamera (Design).